Welcome to the official website of Changsha Xiangneng Oil Filter Machine Manufacturing Co., Ltd.!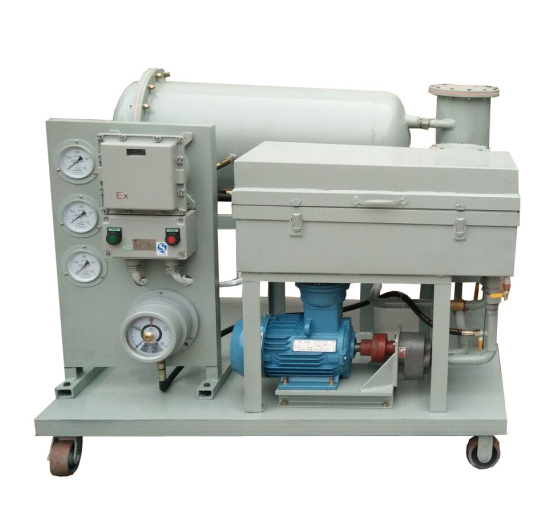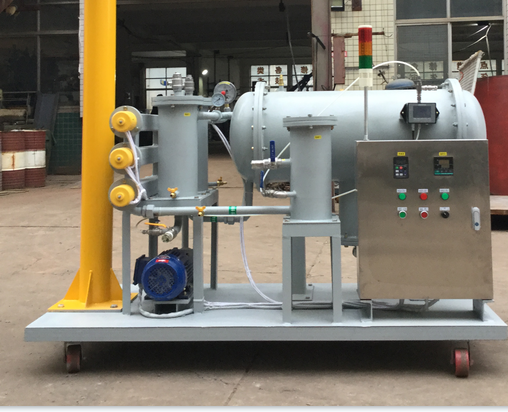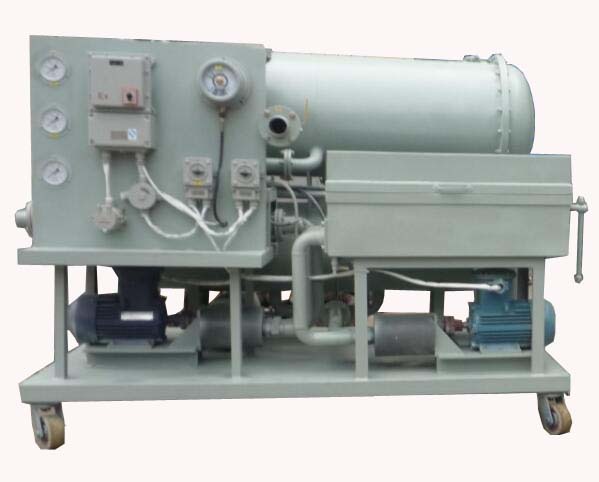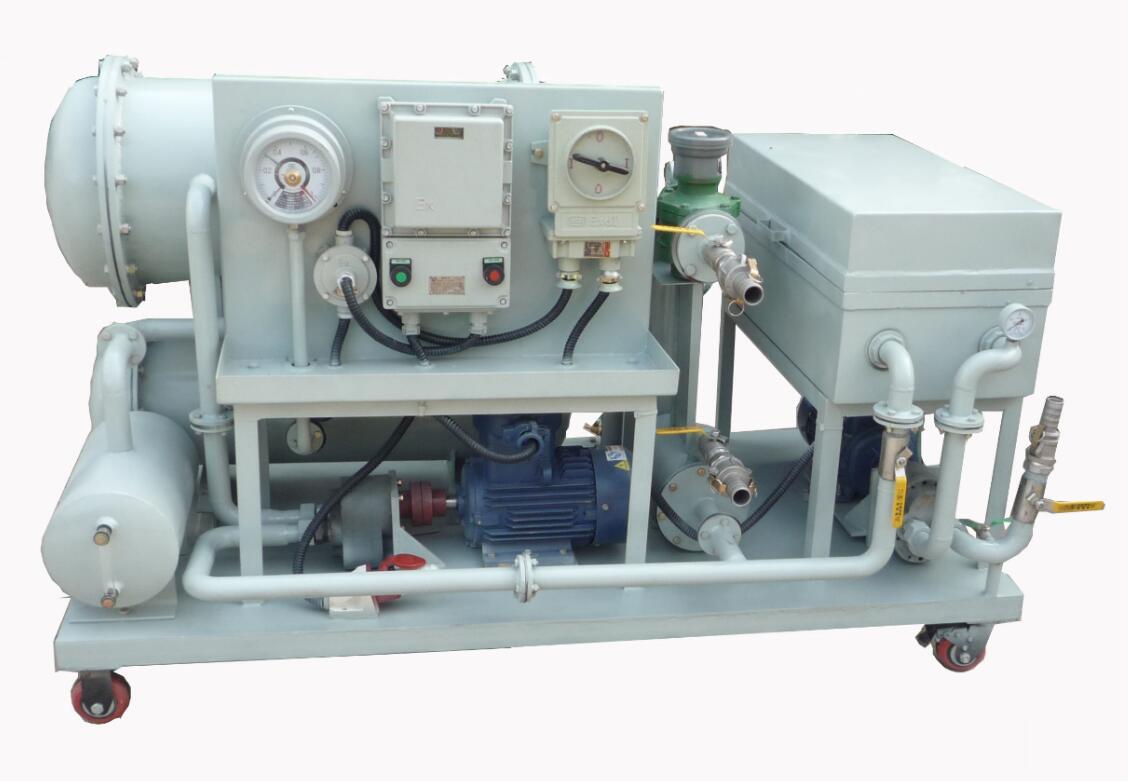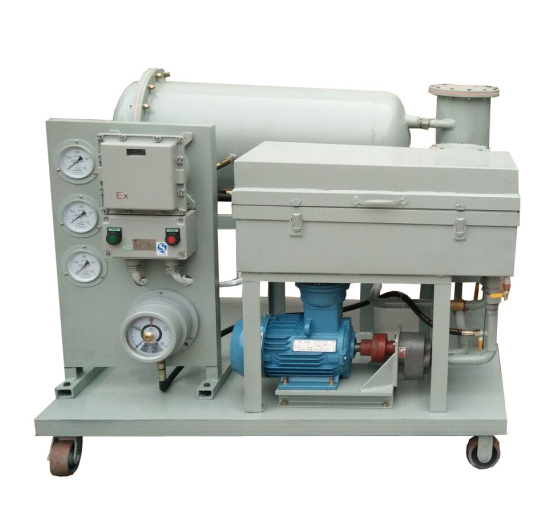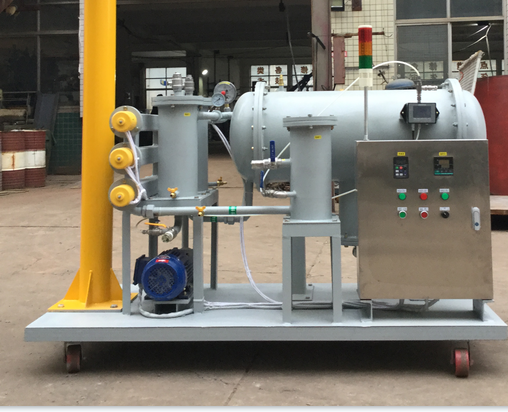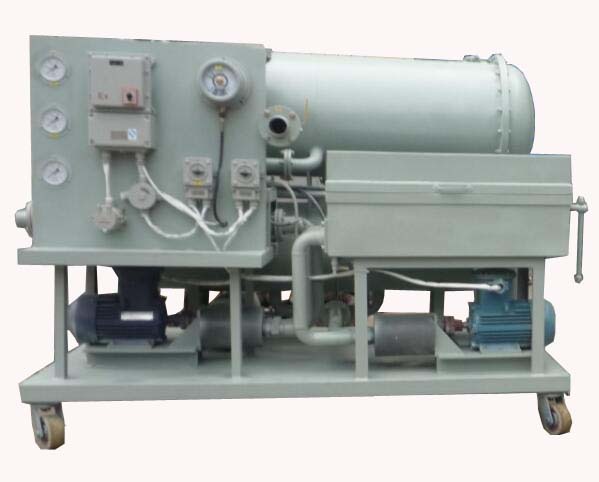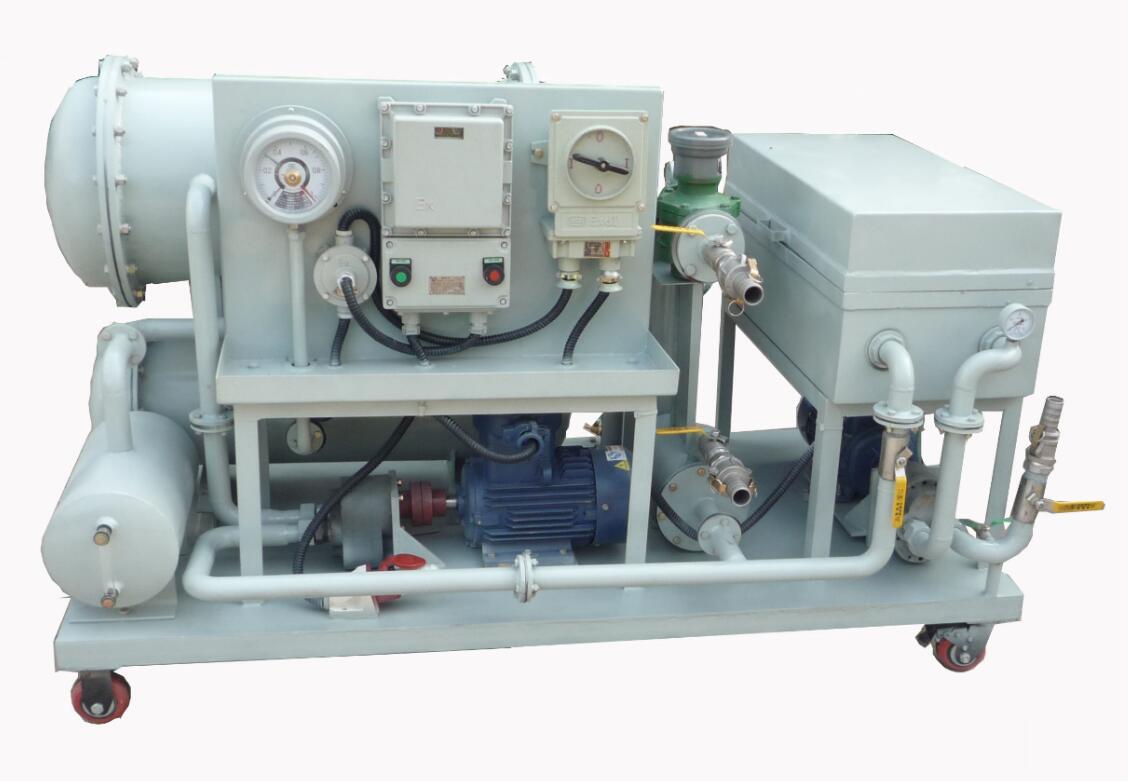 TYB-L series light fuel oil filter
---
This machine is made of coalescence filter element made of professional hydrophilic materials and dehydration filter element made of hydrophobic materials, which are optimized after being configured in a certain proportion. According to the different physical functions of the water in the oil, the free water and emulsified water in the oil are coalesced into water droplets with large diameter after passing through the coalescence filter element, and then a large number of water droplets are separated through the dehydration filter element, and the water droplets are automatically discharged after settling in the water storage tank under the action of gravity, thus completing the oil-water separation. This equipment integrates the functions of automatic demulsification, efficient dehydration, precision filtration, etc., and can effectively filter out the moisture and impurities in the oil.
---
---

---
The fuel oil coalescence and separation filter is used to purify light oil such as aviation fuel, gasoline, kerosene, diesel, etc., remove impurities and free water in the oil, improve the quality of oil products, extend the life of nozzle, and improve the efficiency of fuel engine. It is an ideal equipment for oil depots and oil storage stations. The product is mainly composed of coarse filter, semi fine filter, fine filter, coalescence separator, oil pump and oil circuit control system. During the storage, transportation and filling of oil products, large and small breathing is required. Due to the change of outdoor ambient temperature and humidity, and the invasion of rain, snow and fine dust through the breathing valve, the oil products will be polluted. In addition, it is difficult to avoid introducing a large amount of water and impurities into the oil during the various manufacturing, installation, commissioning and production links of pipeline and tank assembly, welding, anti-corrosion, purging and pressure test. Therefore, in order to ensure the safe operation of the equipment using the oil and avoid failure, the water and impurities contained in the oil must be removed
Principle Introduction
This machine is made of coalescence filter element made of professional hydrophilic materials and dehydration filter element made of hydrophobic materials, which are optimized after being configured in a certain proportion. According to the different physical functions of the water in the oil, the free water and emulsified water in the oil are coalesced into water droplets with large diameter after passing through the coalescence filter element, and then a large number of water droplets are separated through the dehydration filter element, and the water droplets are automatically discharged after settling in the water storage tank under the action of gravity, thus completing the oil-water separation. This equipment integrates the functions of automatic demulsification, efficient dehydration, precision filtration, etc., and can effectively filter out the moisture and impurities in the oil
Technical Features
1. The whole machine is specially designed, with beautiful appearance, small power and low operation cost
2. This machine does not need heating and vacuum to achieve the effect of water removal
3. The impurities are filtered by multi-level filtration, and the particle size control effect is excellent. (It can reach NAS5— 8)
4. It is equipped with detection alarm, action control and shutdown protection functions, which can use the equipment to run online and realize unattended
User Optional Configuration
1. The body pipe can be made of stainless steel, which is beautiful and free from corrosion and can work for a long time
2. High quality imported products can be selected for power components, filtering equipment and electrical components to improve the performance of the equipment
3. PLC intelligent control, touch screen operation and dynamic display can be selected according to the needs of users
4. Flow meter with accumulation function
Technical parameters
Project

Parameter name

Units

TYB-L-30

TYB-L-50

TYB-L-100

TYB-L-200

TYB-L-300

Devices
Technology
Indicators

Nominal flow

L/H

1800

3000

6000

12000

18000

Working pressure

MPa

≤ 0.5

Oil temperature

℃

≤ 80

Working power supply

V

380V/50Hz (or as required by users)

Total power

kW

1.5

1.5

2.2

4

5.5

Inlet and outlet pipe diameters

mm

25

32

40

50

65

Equipment weight

Kg

400

500

700

900

1200

Overall dimensions

Long

cm

145

150

165

190

210

Width

cm

90

100

105

115

125

High

cm

115

115

130

150

160

Oil treatment
Indicators

Water content in oil

mg/L

≤ 100(GB/T7600)

Filtering precision

μ m

≤ 3

Cleanliness

level

≦5(NAS1638)
※ The overall dimensions and weight of the equipment are for reference only. With the continuous development of the product, the real object shall prevail
Hotline: 13607489711 (WeChat)
---
---
CLIENT MESSAGES
WRITE A MESSAGE TO US
---